International tours and events by ACHAFR
Pre- tour ACHAFR to the ROFD/ Europe Tour and the 2019 Rotary International Convention in Hamburg
Under the slogan " I'm on my way to the ROFD/Europe Tour and the 2019 Rotary
International Convention in Hamburg " the ACHAFR board is organising for
British/Dutch/Belgian members of the National Chapters a pre- tour to Reinstorf Germany
from May 28-30, 2019
Program:
28 Mai 2019: 11.00 hrs Arrival of all participants at the
Royal Yacht Club Loosdrecht, Loosdrechtsedijk
nr 151, code 1231LT Loosdrecht.
Refreshments will be served.
12.00 hrs departure towards the Arnhem region and visit of the Airborn Headquarters
Museum Hartenstein , the former Airborne Headquarters from where the operation
Market Garden, a Bridge too far started.
16.00 hrs departure and heading for the country side hotel at Delden, Hotel Carelshaven.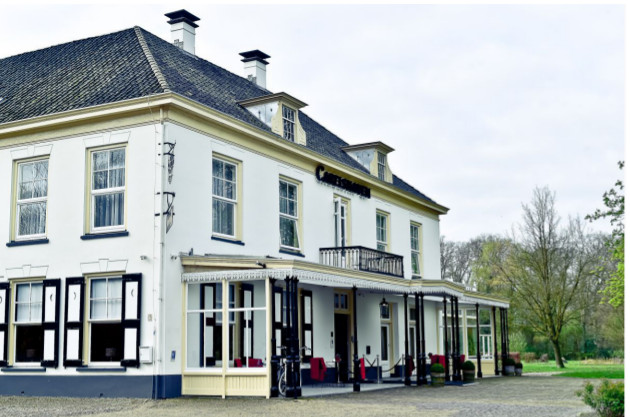 Twickel Estate.
29 Mai 10.00 hrs. visit old water woodmill nextdoor to hotel Carelshaven.
11.30 hrs. departure to Nieuweschans, Fontana resort hotel.
30 Mai 10.00 hrs departure to Reinstorf on the Lunenburgerheide and join the Europe/
Convention Tour of the ROFD, the German chapter of ACHAFR .
See their program on our website.
Costs of the Pre-Tour : € 425 per team, including the welcome gathering at Royal Yacht
Club Loosdrecht, 2 nights at hotel with breakfast and dinner as well as the entrance fee
to the Airborn museum and the wood mill. All drinks will be excluded !!
The pre-tour will be easy- going, led by a tiny roadbook.
Sign-up until December 31, 2018
Please pay participation fees to the ACHAFR bank account NL75ABNA0544726960 ,
which will be your final subscription
Initially we have reserved 20 rooms at the mentioned hotels, thus make your reservation
as soon as possible.
Please bear in mind that by now already 20 teams signed up for the 2019 ROFD/ Europe
Tour to the RI World Convention – total number of cars will be need to be maximised to
50 only !
For registration please use our Pre-tour registrationform and contact matthijsvandenadel@gmail.com
2019 ROFD/Europe Tour To Rotary International World Convention in Hamburg
ACHAFR World Convention Tour, Hamburg
May 30th to June 1st, 2019
End of May 2019 ROFD, Germany invites their Rotarian friends to join and celebrate the ACHAFR World Convention Tour which will be held from May 30th to June 1st, 2019. There will also be an optional pre-tour for friends coming from the UK and the Netherlands starting on May 28 and ending on May 30,2019 in Reinstorf- see for details and registration www.achafr.eu
There the base camp for the tour will be at the Castanea Resort Hotel, a four star Hotel in Adendorf, approx. 50 km south of Hamburg. For those where classic car rallies are not enough, there is also a golf court, a SPA and an indoor and outdoor pool available.
On Thursday May 30th we start with a dinner (at own expense) after arrival individually or with the pretour.
The tour consists of two legs, one countryside leg and one city leg.
Day1, Friday May, 31st: Contryside tour in the Lueneburger Heide.
On Friday we will have a tour through the lovely countryside of Lueneburger Heide. We will visit the town of Lueneburg and a museum near the place where the airplains started for the Berlin airlift after the Second World War. The leg will cover 170 to 200 km, or 110 to 125 miles.
After the tour there will be the  2019-Annual General Meeting of ACHAFR and the joint dinner in the hotel Castanea.
Day 2, Saturday June, 1st: Convention tour Hamburg.
On Saturday we will visit the prototype museum and the Rotary World Convention in Hamburg. On sideways we will approach Hamburg and visit the House of Friendship of the Rotary World Convention in Hamburg. In the late afternoon we will drive back to the hotel Castanea and have a joint dinner there. This leg will cover 100 to 150 km, or 60 to 95 miles.
On Sunday, June 2nd after the breakfast you can drive back home or further visit the Rotary World Convention in Hamburg. If you do so, please make your own arrangements regarding hotel and convention tickets.
Overall participation costs are expected to be only € 795 per team/car- thus for two persons !- covering 3 overnights, breakfasts, lunches and 2 dinners, roadbook etc.
Preliminary registration via treasurer@achafr.eu or secretary@achafr.eu
2018 ACHAFR 30th Anniversary Tour

ACHAFR 30th Anniversary Tour 8, 9, 10 June 2018
In June 2018, RRAF Holland invite their Rotary friends to join and celebrate the
30th ACHAFR Anniversary Tour which will be held from June, 8-10, 2018. Optional pre-opening event on Thursday 7th.
The venue of the ACHAFR Tour is **** Hotel Oud London in Zeist (Provence Utrecht)
So, there will be no hotel changes during the event
Zeist is in the middle of Holland and from there all legs will begin and finish.
The Rally will be a relaxing and enjoyable business.
The Tour will combine, rallying, culture, nature and fellowship in a most relaxing event.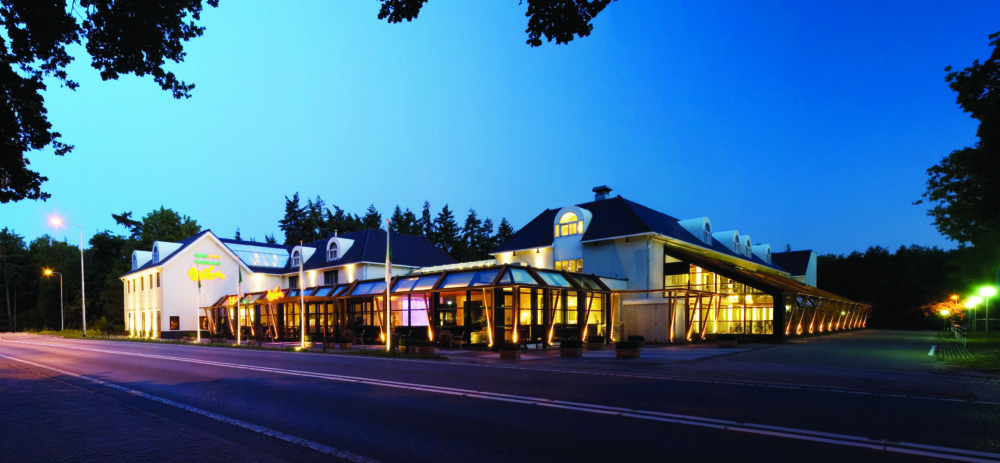 So, there will be no hotel changes during the event
Zeist is in the middle of Holland and from there all legs will begin and finish.
The Rally will be a relaxing and enjoyable business.
The Tour will combine, rallying, culture, nature and fellowship in a most relaxing event.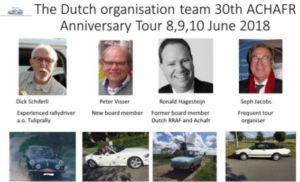 The three-day Tour consists of three legs, that will be driven over the three days.
• Every day the leg has a different theme.
• Each leg will cover 150 – 200 kms. 90-125 miles.
THE LEGS AND THEMES
Day 1: Royal and Historical Tour Several historic places and royal palaces will be part of the range of this day.
Including visiting an up to date military museum

Day 2: Water and Ship Tour How did the Dutch cope with the water and their ships?
A relieving day for all of us. A boot trip in an antique sailing vessel will be part of this day.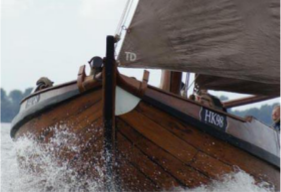 Day 3: Cultural Tour
Besides the fantastic scenery we will be acquainted with fine Dutch art collections in a beautiful setting.
Pre-Tour optional event (limited to 50 participants)
For those who arrive on Thurday there will be the opportunity to join the pre-Tour event

Participants will be transferred back and forth by coach to the municipal city Amsterdam to visit the best shopping streets and you will have a tapas dinner at a canal cruise!
2017 ACHAFR / RRAF FLAT CAP, WHIPPET & FERRET TOUR
Flat Cap, Whippet & Ferret Rotary Car Tour 6th -8thJune 2017
This three day event for 49 cars / 99 people was organised for ACHAFR/ RRAF ( Rotary Fellowships for people with an interest in Classic / Interesting Cars) by two members of Pentagon. The three days consisted of toursto:- The North Yorkshire Moors & Whitby Harewood House, Bolton Abbey & the surrounding area The Yorkshire Dales; Grassington, Kettlewell, Masham. The participants came from England, Wales, Holland & Germany
Rotary Classic Car Rallye Kevelaer (Germany) 25th August 2018
At Saturday 25th August the 4th Rotary Classic Car Rallye will take place in Kevelaer Germany.
For more information you can visit the organisation site www.rotary-kevelaer.de
Tours and events by national chapters ACHAFR
2018 RRAF - Tour de Normandie